Human TNF alpha Assay
Size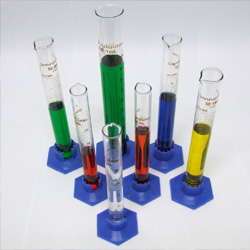 100 test
Catalog no.
abx290023
Price
458 EUR
Get this product at gentaur.com
---
Raised in
N/A
Clonality
N/A
Target
Human TNF alpha
Purification
Affinity purified
Category
Reagents and Tools
Stock availability
Shipped within 5-12 working days.
Immunogen
see included datasheet or contact us
Footnote
This product is for research use only.
Test
abbex supplies other types of Assays as 1.
Applications
WB (for other applications please contact us)
Species reactivity
Human, Mouse, Rat (for other species please inquire)
Storage conditions
Aliquot and store at -20 °C. Avoid repeated freeze/thaw cycles.
Description
The TNF alpha Assay is a α- or alpha protein sometimes glycoprotein present in blood.
Properties
Human proteins, cDNA and human recombinants are used in human reactive ELISA kits and to produce anti-human mono and polyclonal antibodies. Modern humans (Homo sapiens, primarily ssp. Homo sapiens sapiens). Depending on the epitopes used human ELISA kits can be cross reactive to many other species. Mainly analyzed are human serum, plasma, urine, saliva, human cell culture supernatants and biological samples.
Gene
Tumor necrosis factor (TNFa, tumor necrosis factor alpha, TNFα, cachexin, or cachectin) is a cell signaling protein (cytokine) involved in systemic inflammation and is one of the cytokines that make up the acute phase reaction. It is produced chiefly by activated macrophages, although it can be produced by many other cell types such as CD4+ lymphocytes, NK cells, neutrophils, mast cells, eosinophils, and neurons. TNFb or TNF beta also bin on TNF receptors for Th1 activation.